Chiraggala Castle - remains of the 2nd biggest fortress of the world
The best preserved castle of the Caspian Shore Defensive Constructions is Chiraggala which is located in the Devenchy region, in the Chirag village.

This castle, built on the tallest rock, allows you to see the remote places of ancient Shirvan, but also has very good defense capabilities. In terms of architecture, Chiragqala is a rare art pearl. Chiraggala consists of seventeen constellations, including the central fortress. It's in rectangular shape. The castle is mainly built of local stones and baked bricks. The height of the walls is about 8-10 meters, and the thickness is 3-4 meters. There are fortifications, defenses, and fortifications to keep the guards along the entire fortress wall. A little far from the gate, in the middle there is an enclosed pond - a water reservoir. The impressive casing pipes and other signs indicate that the water was collected from the fountains in the nearby mountains and filtered. The tower that climbs at a height of about 100-120 meters in the height of the rocky cliff looks far more magnificent and majestic. This tower was built for observation, signaling and signaling purposes.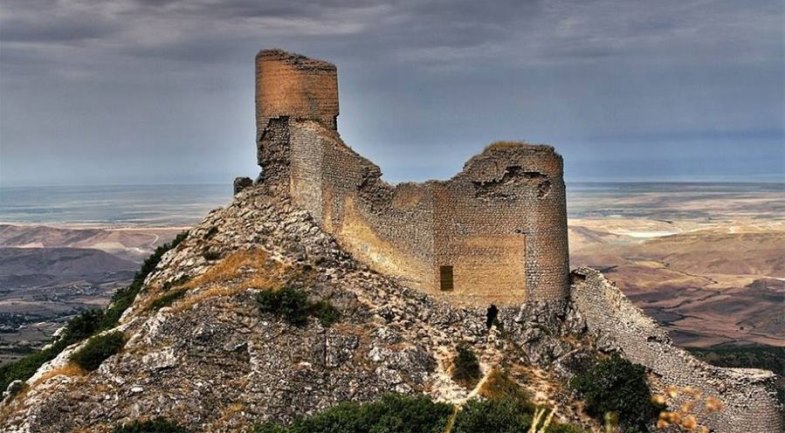 Chiraggala fortification with tower constructed in the 5th century and served as a guard. Chiraggala has been provided for a long time with drinking water due to secret underground channels. The historical complex of Chiraggala has been declared a reserved area and included into the international routes since 2003.
This historical monument was inscribed on the UNESCO World Heritage Tentative List in Need of Urgent Safeguarding within the Caspian Shore Defensive Constructions on October 24, 2001.

Reference: Presidential Library
www.unesco.preslib.az/en/page/azwFPTJMGp
---
How useful was this blog?
Average rating 4.9 / 5. Vote count: 10
Thank you for rating this blog!
---
---
Read the latest from our blog.
Leave a comment