White Winter Weekends - Travel - TES Tour
Azerbaijan has two 21st-century resorts. Both are named for (but not actually on) locally famous mountains. Shahdag Resort is on the lower slopes of Heydar Aliyev Peak around 30km west of Qusar. Tufandag Resort is on the northern edge of Qabala. The two aren't really competitors – they're very different animals, each with their own attractions, indeed it has even been mooted that one day they might even be linked by a thrilling network of lifts and pistes that essentially cross the Caucasus. But for now that's a very distant – and seemingly impractical – pipe dream. So you'll need to pick one at a time as there's no easy interlinking road without going most of the way back to Baku. Mark Elliott visited both at the start of the 2016-17 season to highlight their key features.


Feel
Shahdag's classic mountain slopes rise towards a bald, very visible summit ridge such that the spread of skiing options is fairly obvious at a glance. The majority of longer slopes are blue and red runs and there's a smaller amphitheatre of beginner slopes. In contrast, Tufandag threads mostly steep narrow black or red runs through the forests from the top of two minor sub-peaks.

For the ski experience and reliability of snow, Shahdag probably wins out, though both have artificial snow canons to ensure sufficient powder for the main season. Tufandag is somewhat better set up for those who just want a taste of winter wonderland since there are hip cafes at the top of both upper ropeways and the cable-cars operate whether or not there's enough snow to ski. Indeed, in both resorts you'll find a fairly substantial proportion of lift-goers just taking a joy ride with no intention of taking to the pistes.

Both places are great for their surroundings. A few kilometres beyond Shahdag resort is the lovely village of Laza with a series of long waterfalls that look very pretty when frozen and have been used by ice-climbers. Tufandag combines a rural ambience with easy urban accessibility. Meanwhile the old shepherd's village of Duruja can be very conveniently visited by simply stepping off the third ski lift at its upper end - though wandering round it in ski boots is hardly ideal.
The pistes
The seven primary Tufandag pistes (P1-P7, total 9km) are black or tough red runs, with some very challenging descents that seem designed to offer a venue for world-class competitions. Two more black runs are in the pipeline, one of which will open this year. There are also 5.7km of 'W' pistes that follow seasonal roads. While rated 'blue,' these are somewhat nerve-rackingly narrow for beginners. For those who are less than confident, the only really easy option is the P8, a wide gentle 1.2km run that follows the Duruja ski lift down to Turfandag Hotel. Plans are afoot to offer Azerbaijan's only night skiing experience on this slope this year. The highest point is Yatmish Gozal at 1920m, offering a descent to the Riverside Hotel of 964m. A combination of W2 and P7 (combined 4.9km) will take you all the way there.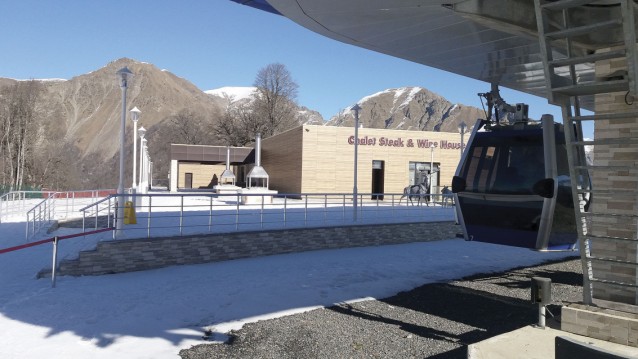 Shahdag's main eight-person gondola takes you up to 2100m from which blue run 1A curls back via the Pik Palace Hotel area while two red-blue runs (with several sub-variants) take steeper routes back to the Zirve lower Lift Base (1435m). The total 'skiable area' is quoted as 17km, though the upper pistes (2351m-2525m) and access lifts have yet to be opened. The maximum vertical drop is currently 665m.

For beginners, both Shahdag and Tufandag have special learners' areas with 'magic carpets' and téléskis and both offer instruction at reasonable rates - from 35AZN for an hour's lesson. At Shahdag's lower ski school, charming Mevlud speaks English and his family runs homestays in the nearby village of Laza. At Tufandag local instructors, as well as a Ukrainian and an American, offer lessons in Azerbaijani, Russian, English and French.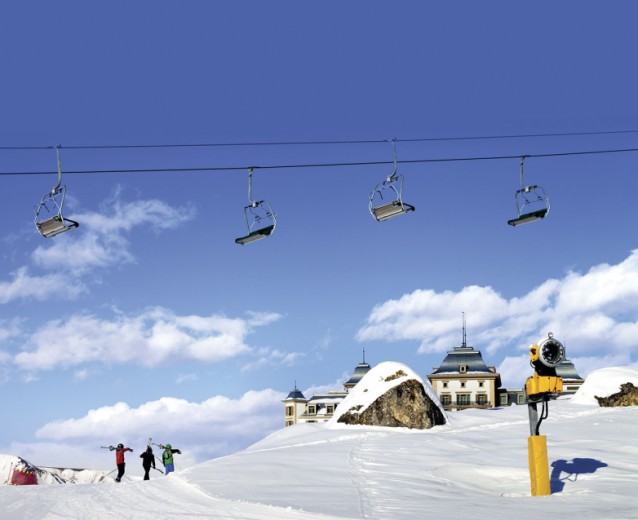 The lifts
Both resorts have two possible start points from which you can nip onto the lifts. At Shahdag the main Lift Base (1435m) is a horseshoe of cafés and facilities with the ticket office beneath the Zirve Hotel. There's also access via the trio of hotels which form the 'Resort Village' (1650m) – misnamed as there is no village per se. Tickets are sold at the bottom level of the Shahdag Hotel. Half-/full-day pass 15/25AZN, non-skier rides 7AZN.

At Qabala the most accessible access is the Riverside ropeway station (956m), but you can also get onto two different ski lifts from the Tufandag Hotel (1251m). The station is hidden away behind the hotel – take the elevator directly to the 4th floor to find it. For non-skiing 'pedestrians' a ticket allowing one out-and-back excursion on all four lifts costs between 7 and 10AZN. For skiers a half/full-day pass is 15/20AZN.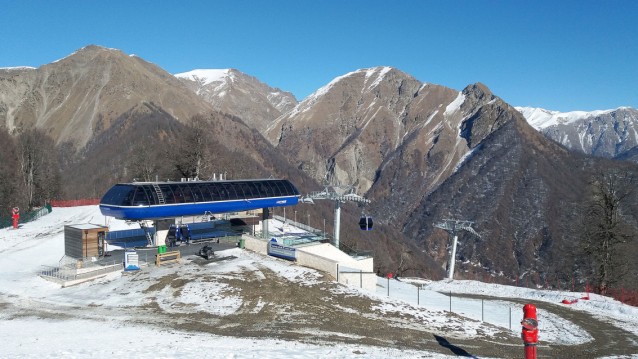 Accessibility
Car: From Baku driving to Tufandag took me three hours and 20 minutes neither racing nor stopping, that's around half an hour longer than to Shahdag. Both routes have some very attractive sections, notably the woodland ridges and field-patchworks around Ismayilli en route to Qabala and the dramatic sight of the Shahdag Massif ahead as you head inland from Qusar.

Public transport: By public transport there are buses at least hourly from Baku's big out-of-town bus station (metro Avtovagzal) to Qabala (6AZN) and to Qusar (4AZN). From either city you'll essentially need to take a taxi. From Qabala town/bus station to the Riverside ropeway station takes around 8/15 minutes and costs 4/6AZN. From Qusar bus station to Shahdag resort takes some 35 minutes - taxi drivers generally want 15 to 20AZN westbound though we recently found a ride for just 10AZN. Returning from Shahdag there's no taxi stand per se so you'll need to ask one of the hotels to call you a car (20AZN) which might take half an hour to arrive as taxis aren't necessarily sitting in resort on standby. The road from Shahdag resort to Laza is only around 5km but it's unpaved and taxiss want 15/25AZN one-way/3hr-return. If you're staying in Laza it might prove possible to hitch back with resort staff after 5pm. In the morning there is usually a crowded Laza-Qusar shared jeep which might cost as little as 3AZN per seat.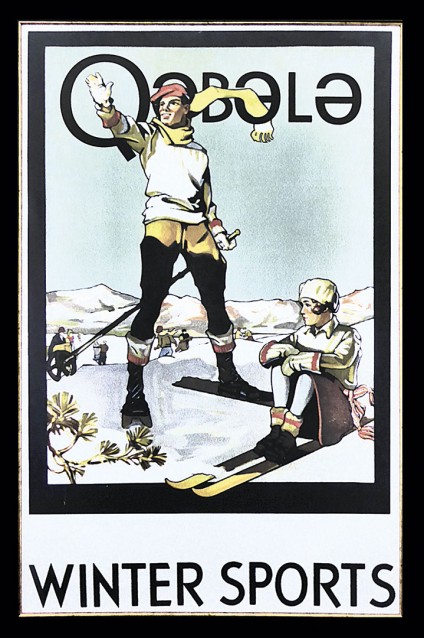 Gear rental & instruction
Both centres have good quality, relatively new equipment for hire or sale. Goggles are available for purchase (from 45AZN) but not for hire. Rental prices are lower at Tufandag whose two ski-rental places (at the base of the Riverside Ropeway and in the rear upper section of the Tufandag Hotel) both charge the same rates: a package including skis, boots, poles, helmet, jacket and trousers plus a one day ski pass costs 45AZN.

At Shahdag it's worth shopping around as there are three different rental outlets each with somewhat differing pricings. The cheapest of these is at the lower lift station (Zirve Hotel area) but like Sport System in the Shahdag Hotel, it has different prices for 'beginner,' 'intermediate' and 'expert' quality skis, charging around 30AZN more for the latter. However, at Ski Set (hidden in an easily overlooked corner of Pik Palace hotel), prices are the same for all brands so if you're looking for faster 'expert' skis, they can prove competitively priced.

The rental shops have lockers where you can leave your clothes and valuables while on the piste. Generally these are free if you hire a full set of equipment and at Tufandag if you simply buy a ski pass, but at Shahdag there is a nominal locker fee if you come with your own gear.
Season
Typically the ski season is from mid-December through February with March a possibility but with steadily deteriorating snow conditions as that month progresses. The ski lifts at Tufandag work year-round regardless of snow conditions, but at Shahdag they only operate for skiers so it's worth double-checking (www.shahdag.az, 012-3101110) before a visit if you're arriving at either end of the season.

When there's not enough snow for skiing it's still sometimes possible to find short sledging runs. At Tufandag the best hope is at the viewpoint two minutes walk above Yatmish Gozal – a 15-second slide-down on plastic sledges that you can rent at the upper ski station for 10AZN. At Shahdag the slope fronting the lower Lift Base is ideal when there's no skiers around.


Cost Comparison

From…

Shahdag




Zirve

Shahdag




Ski-Set

Shahdag




Sport System

Tufandag




Riverside

full day ski-pass

25

25

25

22

ski+boots+pole rental

25

45

35

20

helmet rental

8

6

12

5

ski trousers

12

12

15

5

ski jacket

12

12

15

5

locker (with own skis)

2

5

4

0
Après–ski & refreshment
In Resort: As most of Shahdag's business is weekenders and Tufandag is predominantly a family-oriented resort, neither offer the same après–ski scene that you might find in the Alps. Restaurants in Shahdag's trio of upper resort hotels are very impressive affairs in terms of striking décor. Park Chalet has a good steak house, Pik Palace's Alpina and partly Japanese-themed Fujisan lounge-restaurants are both works of art and their 30AZN buffets are recommended, but the Alpina's once ultra-imaginative nouveau-cuisine menu has been replaced by a short selection of more standard Azerbaijani fare and prices can be startlingly high (7AZN+ for a coffee). You'll pay a little less in the Shahdag Hotel's Xenine lobby bar (espresso/cappuccino 3/5AZN). On the 7th floor of the Park Chalet hotel, Aspen Bar is worth checking out for views.

In general prices seem more affordable in the Qabala resort area. Tufandag Hotel's restaurants have a large open view terrace, Qafqaz Resort Hotel's restaurant feels like a great baronial hall and the Qafqaz Caravanserai hotel in Qabala town has a magical feel yet remarkably fair prices. The Qafqaz Riverside's Kamin Bar (beer/cocktails from 3.50/5AZN) also has Cuban cigars (from 25AZN)

On the Mountains: Mountaintop dining is a year-round attraction at Tufandag where the stylish Qəbələ Restaurant has super views, fun parodies of classic 1920s and 30s Alpine ski posters and a wide ranging menu (trout (14AZN, kebabs (6-12AZN, pasta 6AZN). With a similar design feel at the top of Yatmish Gozal, Chalet Steak & Wine serves barista coffees (from 2AZN) and Azerbaijani wines by the bottle (12+AZN) and offers a varied selection of steaks, with opening times extending to 11pm on weekends. Its visual trademarks are antler-chandeliers and golden stag-head busts on the walls. The only rustic non-resort bar option is a tiny local-run parasol café on the edge of Duruja village, a 50m walk from the fourth Tufandag lift station.

At Shahdag all mountain options are limited to the ski season. There's a new Gondola Restaurant at the top of lift 1 and a small refreshment stand at the top of lift 3. The Shahdag Hotel sets up an Ice Bar outside made of compacted snow – a great idea but it's located on the east side of the building so you get neither the afternoon sun nor the best views. Shahdag's busiest and least expensive daytime scene is at Shahdag's lower Lift Base where a couple of cafés and a cafeteria-style restaurant from a horseshoe around the pistes' lower culmination point. Hidden away upstairs with few signs, the plusher Rahat bar has cream-linen sofas and the same appealing piste views but no outside seating.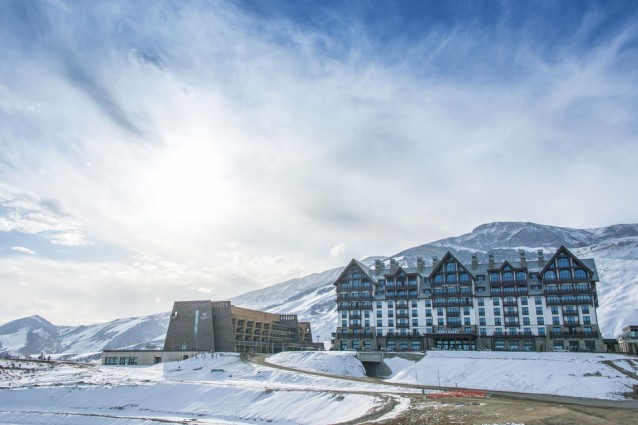 Accommodation
In Resort: If money is no object there are superb hotels within slithering distance of both ski areas, but you'll generally be looking at a minimum of 120-150AZN a night, and up to 250-350AZN on peak weekends (except at Zirve). As the name might imply, suavely modernist Tufandag Hotel is ideal for Tufandag and the complex also operates three super-exclusive cottages on the mountaintop beside the upper L1 lift. The very glitzy Qafqaz Riverside Hotel is walking distance from Tufandag's Riverside ropeway station, the ski-area reflects in the infinity pool (too cold for winter swimming) and there are fabulous views from north-facing balconies. Both are open year-round.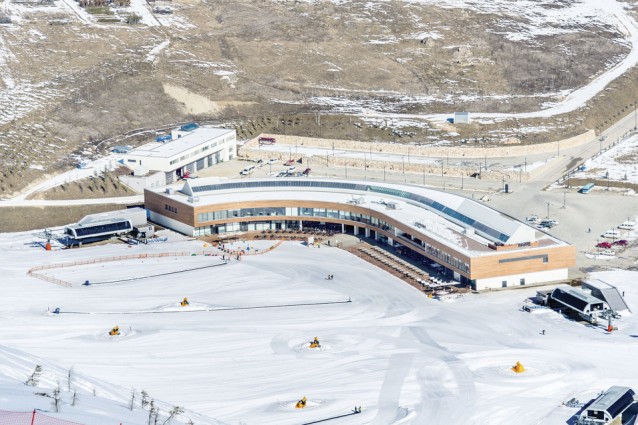 All three hotels in the Shahdag 'village' (Pik Palace, Park Chalet & Shahdag Hotel) are remarkably luxurious affairs with spas, indoor pools and underground parking. Pik Palace has the edge in terms of views and 'ice-queen' chic and its small 'extra' outdoor swimming pool is heated enough that you can take a dip while surveying the snowy slopes. The far more functional Zirve Hotel right at Shahdag's lower Lift Base charges s/d 100/120AZN on weekdays, 130/150AZN at weekends, opening mid-Dec-Mar only. Free parking saves you the 7AZN a day that you'd otherwise pay as a non-resident skier. Note that only Shahdag Hotel stays open April to November, though some years Pik Palace opens mid-summer.

Nearby: If you're prepared to stay in the nearest towns you can save considerably with passably presentable 40AZN options in both Qabala (Otel Karvan) and Qusar (Ra, Sayli). In the 80+AZN range excellent mid-range options include Qabala's Qafqaz Caravanserai (comfortable with evocative neo-oriental vibe) and well-run Park Qusar (10km from Shahdag with comfortable bungalows and fabulous views). Beware that you'll really need your own vehicle to stay at the latter as there are no local taxis so it's ironically twice the price to get to Shahdag from Park Qusar than coming three times the distance from Qusar. For 60AZN, Xutorok in Qusar (www.xutorok.az) is an especially good deal with six mini-apartments in three new, stone villas. Very rustic village homestays are available in Laza village for around 20AZN including food.
Reference: Mark Elliott
www.visions.az/en/news/865/52ed6c37/
---
Насколько полезен этот блог?
Средняя оценка 4.9 / 5. Количество голосов: 11
Спасибо за оценку этого блога!
---
---
прочитайте последние новости из нашего блога.
Jun 28, 2022
7 Secrets of the Absheron
Despite increasing development in recent decades, the 30 plus villages of the Absheron peninsula still harbour some of Azerbaijan's most compell...
Читать дальше
Jun 28, 2022
Six Scenic Day Trips from Baku
Whether you're living in Baku full time or just visiting on a short business or tourist trip, there's no shortage of things to do around t...
Читать дальше
Jun 28, 2022
Candy Cane Mountains
The Candy Cane Mountains are a psychedelic, red-pink and white striped area of exposed rock in the Northwest of Azerbaijan. Iron in the ground gives t...
Читать дальше
Оставить комментарий