Candy Cane Mountains - Khizi Azerbaijan - TES Tour
The Candy Cane Mountains are a psychedelic, red-pink and white striped area of exposed rock in the Northwest of Azerbaijan. Iron in the ground gives the mountains their deep red color and powdery shale makes up the white parts. Through a geological process, they've mixed together underground, layer on top of layer, and when exposed to the elements, they eroded into a beautiful, completely bizarre sight.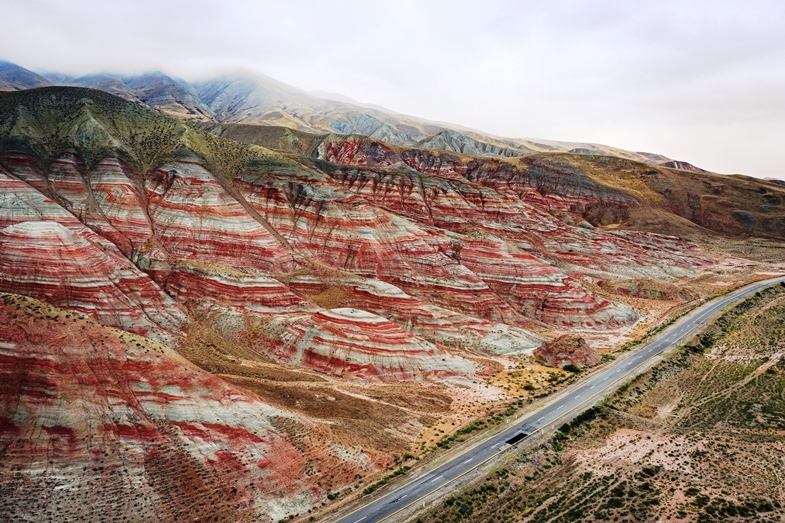 Despite being such a striking natural wonder, almost no one visits them. Though there are a few small trails to be found, the entire area is yours to play around in. If you are willing to hike away from the road, you are rewarded with crazy looking patterns that stretch for miles. Climb over whatever you want, take as many pictures as you can and explore all the small crevices in between. Though the main area exists just off the road, there are plenty of other candy striped areas in the surrounding valleys.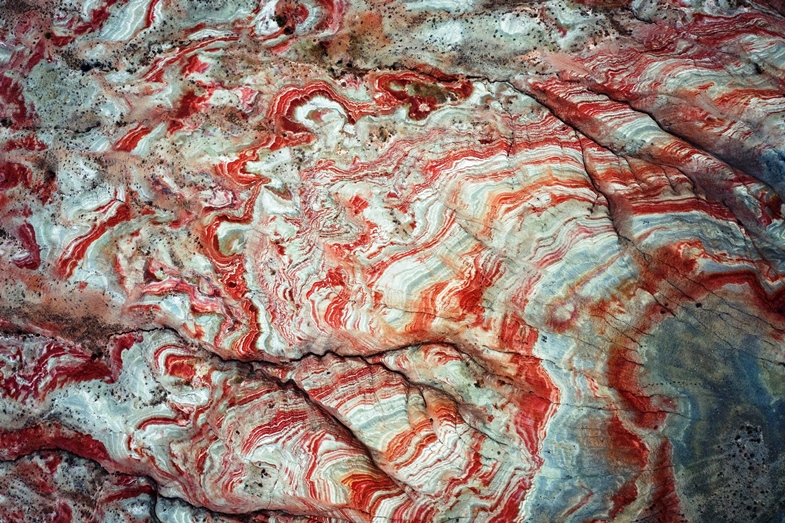 The name itself isn't an official one, though all of the expats in Azerbaijan know it by this title, which was first coined by travel writer Mark Elliott in his Azerbaijan guidebook. Occasionally in the rocks, one can see the fossilized remains of belemnites, a type of ancient squid. Unlike modern squids, this one contained a skeleton, most notably its bony rostrum, a hard protrusion on the opposite end from their tentacles. It is believed that a similar geological phenomenon happens only in one more place on the planet: the Death Valley in the United States.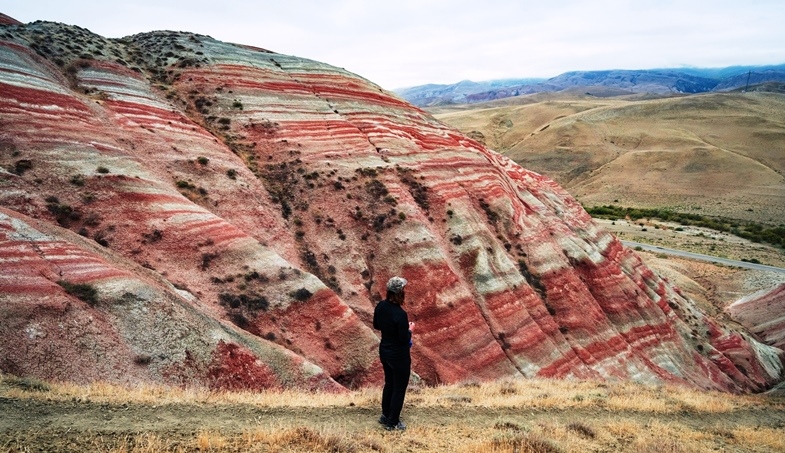 Expats who've been to this area instantly feel like they're in the middle of a colossal game of Candy Land as the red and white striped peaks of these Caucasian foothills dance out of the ground around them. The formations themselves take their colour from ground water that has oxidized iron within the rock. If you go on a hot summer day, like we did, the desert heat only intensifies the swirl of the scenery but left us wishing for Christmas in July. Cooler parts of the year are much more advisable. Be sure to bring your camera and an extra bottle of water. Good comfortable walking shoes are recommended.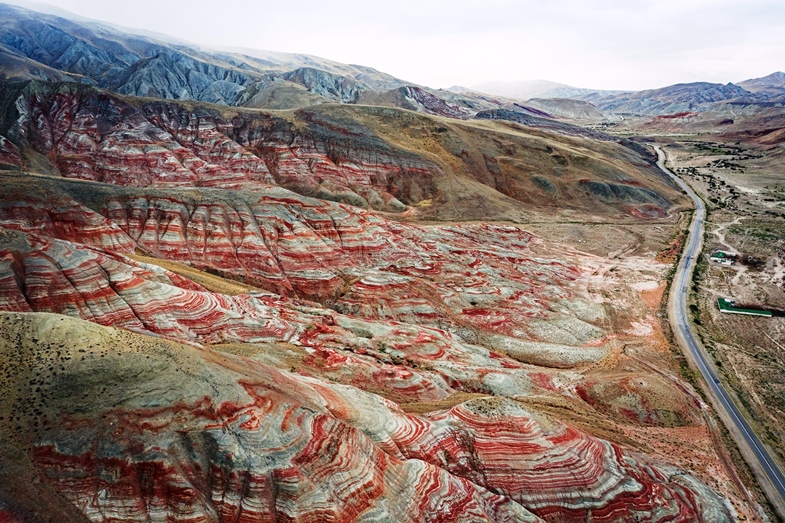 ---
Насколько полезен этот блог?
Средняя оценка 4.9 / 5. Количество голосов: 28
Спасибо за оценку этого блога!
---
---
прочитайте последние новости из нашего блога.
Jun 28, 2022
Gobustan National Park
Gobustan National Park officially Gobustan Rock Art Cultural Landscape is a hill and mountain site occupying the southeast end of the Greater Caucasus...
Читать дальше
Jun 28, 2022
Mud Volcanoes in Baku
Mud volcanoes are some of the most unique natural phenomenon on Earth. They are active, impressive and definitely worth seeing. Indicating the pr...
Читать дальше
Jun 28, 2022
Six Scenic Day Trips from Baku
Whether you're living in Baku full time or just visiting on a short business or tourist trip, there's no shortage of things to do around t...
Читать дальше
Оставить комментарий