Is there Coronavirus in Azerbaijan? - TES Tour Baku
Should I cancel my travel to Azerbaijan due to coronavirus?
- No. Azerbaijan isn't announced as a restricted country to travel by WHO and other global authorities.
As we received some questions about the coronavirus in Azerbaijan, we decided to give a short information about the covid-19 status in Baku Azerbaijan:
Since coronavirus became a global epidemic, preventive measures are taken at all border checkpoints in Azerbaijan, including airports. Starting from January 30, all passengers arriving in Azerbaijan are thoroughly checked. The sanitary-epidemiological situation in Azerbaijan is under special control. The appropriate structures have been instructed to work intensively. All necessary measures are taken to ensure the country's safety, and there is no reason for concern. Medical supplies are sufficient in the country to protect the population against the epidemic in the country. Reference: Azerbaijani Cabinet of Ministers.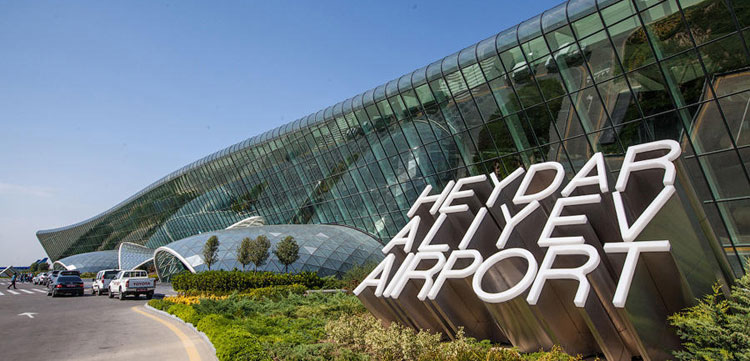 The issue related to coronavirus is on the international agenda, and in this regard, Azerbaijan is seriously studying WHO recommendations and taking the necessary measures. Expert groups have been created across Azerbaijan to take preventive measures and hold monitoring, and hotlines created amid coronavirus fears. However, in pharmacies in Baku the face mask and rubbing alcohol prices increased as well.
Azerbaijan coronavirus status by Smarttraveller website:

Until today (update 16.03.2020) in Azerbaijan:
- 25 total cases, 6 recovered.
In below link You can check lively the status of corona virus in Azerbaijan and in the world:
Worldometer COVID-19 Coronavirus Outbreak
What we recommend
- Talk to your doctor before travelling with young children, babies or an elderly person; if you are pregnant; if you have a weak immune system, or have a chronic medical condition.
- Read the travel advices of your country's authorities.
- If you come into contact with any animals or animal products, avoid touching your eyes, nose and mouth until you have thoroughly sanitised your hands.
- Standard recommendations: regular hand washing, covering mouth and nose when coughing and sneezing, thoroughly cooking meat and eggs. Avoid close contact with anyone showing symptoms of respiratory illness such as coughing and sneezing.
Below You can check the "Recommendations of World Health Organization" against covid-19:
Before travelling to Azerbaijan and to any other destination, we would also recommend to watch the video below about "How to protect yourself when travelling during the coronavirus (COVID-2019) outbreak":
Latest News
Azerbaijan donated $5 million to WHO to fight coronavirus. Click for more
Tesla CEO Elon Musk tweets that 'coronavirus panic is dumb'

If You will have any question about the coronavirus status regarding to your travel to Azerbaijan, feel free to contact us.
---
How useful was this blog?
Average rating 4.9 / 5. Vote count: 21
Thank you for rating this blog!
---
---
Read the latest from our blog.
Leave a comment