Key highlights
Must-see places of Baku in just 4 hours
The castle-like Hindu, Sikh and Zoroastrian place of worship
See one of only a few burning mountains in the world
Discover the symbol of modern Baku: Heydar Aliyev Center
Enjoy complimentary round-trip transportation from your hotel
Activity Schedule
Daily GROUP tour, to be confirmed instantly.
Start: 1:30 PM , Finish: 6 PM, Duration: 4,5 hours
Tour Program:
Pickup from hotel
Joining to the group in front of Puppy Theater
Lunch break: Local restaurant serving traditional food
Tour to Ateshgah: "Fire Temple of Baku"
Tour to Yanar Dag: the Burning Mountain
Stop at Heydar Aliyev Cultural Center
Drop-off to hotel
Overview & itinerary
The Baku Ateshgah was a pilgrimage and philosophical centre of Zoroastrians from Northwestern Indian Subcontinent, who were involved in trade with the Caspian area via the famous "Grand Trunk Road". The four holy elements of their belief were: ateshi (fire), badi (air), abi (water), and heki (earth). The temple ceased to be a place of worship after 1883 with the installation of petroleum plants (industry) at Surakhany. The complex was turned into a museum in 1975. The annual number of visitors to the museum is 15,000.
The Temple of Fire "Ateshgah" was nominated for List of World Heritage Sites, UNESCO in 1998. On December 19, 2007, it was declared a state historical-architectural reserve by decree of the President of Azerbaijan.
Yanar Dag flame burns fairly steadily, as it involves a steady seep of gas from the subsurface. Due to the large concentration of natural gas under the Absheron Peninsula, natural flames burned there throughout antiquity. Only a handful of fire mountains exist today in the world, and most are located in Azerbaijan.
You can go to the links below to get more information about the places in the itinerary:
Inclusions & exclusions
Inclusions
Pick-up from your hotel, and drop-off back to your hotel
Professional tour guide
Comfortable transportation
Exclusions
Admission tickets to Ateshgah and Yanar Dag
Lunch
Please note & additional info
Know before You book:
Children under the age 6 are free of charge
You will be informed about the pick-up time from your hotel one day before the tour starts.
The tour is the 2nd half of the Baku Full Day Tour. So You are going to join to the group.
The tour might be multilingual.
Know before You go:
Consider that there is a break for lunch in the tour itinerary. Highly recommended!
Please contact TES Tour Baku at least 24hrs before travel to provide your accommodation details and arrange pickup.
FAQ
Where does the Ateshgah & Yanar Dag tour start?
- The tour starts at 1:30 pm from the front of Puppet Theatre or Double Gates of Old City Baku (Gosha Gala Gapisi).
- You'll meet your guide at your Baku accommodation. We'll send You the pickup (meeting) time one day before the tour date through WhatsApp or email. Usually the pickup from your accommodation is 30 minutes before the departure.
Where does the Ateshgah & Yanar Dag tour end?
After visiting the last sight (Heydar Aliyev Cultural Center), the tour car will drop-off You to your Baku accommodation place. The ending point is the start point: Double Gates of Old City Baku.
I'm travelling alone, can I join the Ateshgah & Yanar Dag tour?
Yes! Absolutely! Around 60% of our guests are solo travellers, so you are very welcome to join this, or any other of our tours!
What is the transportation unit for the Ateshgah fire temple & Yanar dag tour?
Usually your car will be Mercedes Sprinter.

We use Mercedes Vito minivans if the group size is lesser than 6 people.

What is the admission fee for Ateshgah & Yanar Dag?
- Ateshgah Fire Temple & Yanar Dag Burning Mountain: 11 AZN
- We don't enter to Heydar Aliyev Cultural Center, so there is no entrance fee required. The guests who wish to visit H.A. Center will leave the group at that sight. But we recommend our guests to visit Heydar Aliyev Center in a separate day.
Is there much walking in Ateshgah & Yanar Dag tour?
- Not much walking is involved in this tour, as we drive right to the activity points. So You walk only inside the sights.
- Though, this tour is not wheelchair (baby stroller) accessible. We recommend to our guests to take a private tour if there is a person with wheelchair or baby stroller.
You have more questions?
Click to button below to whatsapp us now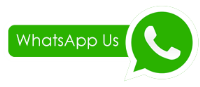 or write us an email through our Contact Us page.
Read the latest from our blog.