Longevity Museum - Lerik Azerbaijan - TES Tour
Longevity Museum - Lerik Azerbaijan - TES Tour
People who have once seen the beauties of Azerbaijani can not resist the temptation of living in the country for a time more than a vacation. This picturesque country is capturing with its diversity. Its natural beauties have turned the country into a land of longevity. One of most beautiful places of the country is located some 320 km south from Baku on the top of the Talysh Mountains. It is called Lerik. This natural recreation area is well-known among the locals.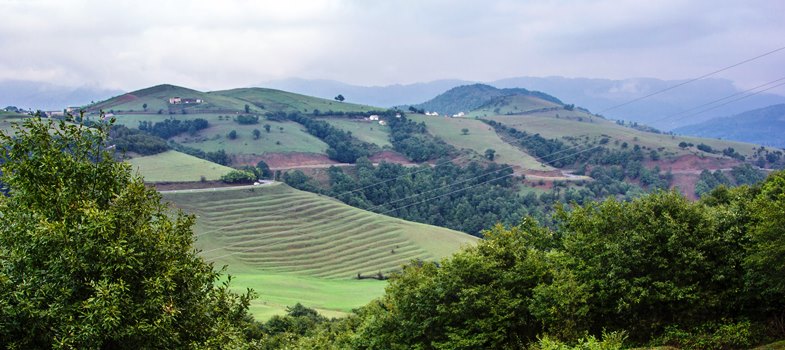 Located not away from the capital, Lerik is an ideal site for those tourists who want to have a rest from civilization, breath fresh mountain air, eat delicious foods and drink pure spring water, give a rest to their eyes and ears by enjoying the majestic mountains covered by forests, fast-flowing rivers and high waterfalls. Here high on the mountains you just need to raise a hand to touch the blue of sky. This region, inhabited by a Caucasian Talysh ethnic group, has a reputation as a homeland of long livers.

People in this region live a quiet life by engaging in carpet weaving, manufacturing of household objects of wood and pottery. It is widely believed that Azerbaijan has more centenarians than most regional countries due to its natural foods and genetics. Over 20 centenarians live in Lerik region, enjoying clean air and a stress-free lifestyle - key factors of longevity. The region's centenarians have even entered the Guinness Book of Records. Scientists justify the longevity of Lerik residents by its environment, pure air and water and the rich flora, healthy diet and regular activities.
This region with its rich history has many interesting sites: a cave where Stone Age people lived, ancient inscriptions on rocks, mausoleums and mosques, ancient settlements with unique culture and stone statues, not mentioning regional museums. But there is a "must visit" museum in Lerik - a museum dedicated to centenarians. The oldest people on the planet Mahmud Eyvazov, Shirali Muslumov and Majid Aghayev came from this region and lived through decades and decades.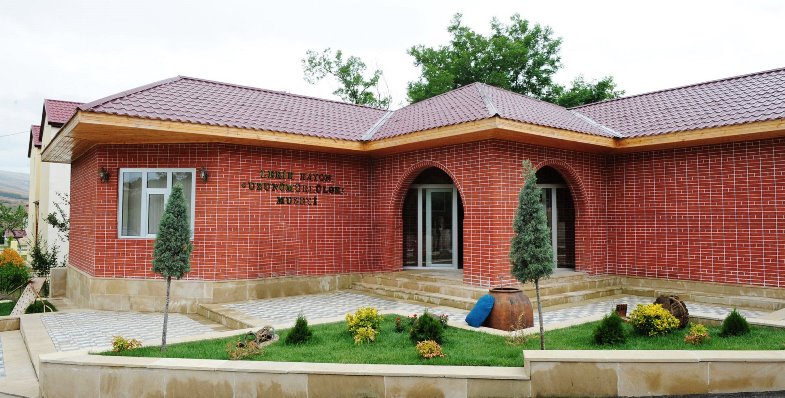 The museum displays about 2,000 exhibits, including information and photographs of more than 50 of Lerik's centenarians. The museum also contains 40 photographs made by French photographer Frederic Lashop, which were exhibited in Paris.
The museum includes a portrait of Shirali Muslumov, a resident of Barzavu village, who lived 168 years. Meanwhile his silvery hat that he wore for more than 100 years, the silk shirt presented to him by Ho Chi Minh, former head of the Republic of Vietnam, and others are also put on display. Here you can also find information about Mahmud Eyvazov, who lived to the age of 154, and Majid Aghayev who lived 136 years, the 128-year-old Abdul Huseinov, Molla Hasrat Melikov who lived 125 years and the 120-year-old Nani Ahmadova.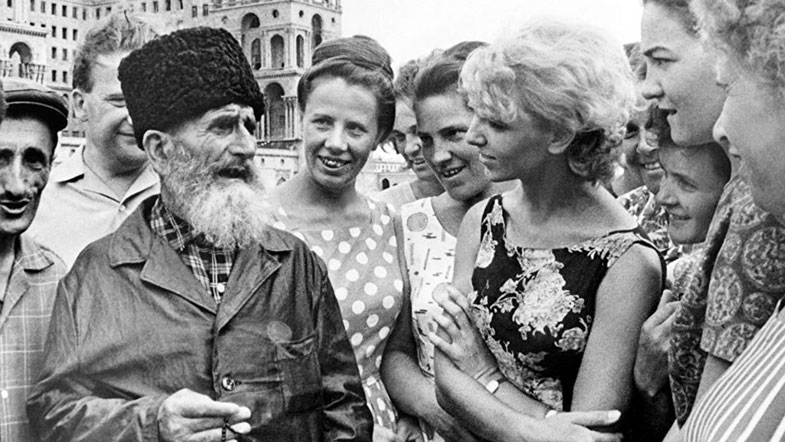 The centenarians who did not leave their villages were strongly connected with the nature and led an active lifestyle until their death. The museum shows pieces reflecting the lifestyles of centenarians and illustrating traditional industries and cultural life of the region. You can join Lerik long livers by spending some time in this idyllic place, far away from the stress of outside world.
Reference: Nigar Orujova
---
Bu bloq nə dərəcədə faydalı idi?
Ortalama reytinq 4.9 / 5. Səsvermə sayı: 17
Bu bloqu qiymətləndirdiyiniz üçün təşəkkür edirik!
---
---
Blogumuzdan ən sonuncuları oxuyun.
Jun 28, 2022
The Most Interesting Facts about Baku
On internet You can find many posts about the most interesting facts about Baku, but here we chose the ones that TES team thinks are the most...
Ətraflı oxu
Jun 28, 2022
Chiraggala Castle
The best preserved castle of the Caspian Shore Defensive Constructions is Chiraggala which is located in the Devenchy region, in the Chirag village.&n...
Ətraflı oxu
Jun 28, 2022
Candy Cane Mountains
The Candy Cane Mountains are a psychedelic, red-pink and white striped area of exposed rock in the Northwest of Azerbaijan. Iron in the ground gives t...
Ətraflı oxu
Şərh yazın