Key highlights
A full-day tour from Baku to the Shamakhi & Lahij region
See the first mosque of the Caucasus - Juma Mosque
Experience the work of the local handicraft masters lively
Beautiful scenery of Lesser Caucasus mountains at 2,070 m
Enjoy complimentary round-trip transportation from your hotel
Activity Schedule
Daily GROUP tour, to be confirmed by TES Tour.
Start: 9 AM , Finish: 7 PM, Duration: 10 hours
Tour Program:
Pickup from hotel.
Visit to Shamakhi
Juma Mosque: The oldest mosque of all Caucasus and Azerbaijan
"Diri Baba" Sufi Dervish Mausoleum
Visit to Lahij
Sightseeing places on the way to Lahij (2070 m above the sea level)
Walking through Lahij trade street, visiting the workshops of the local handicraft masters
Visit to Lahij History Museum and the Mosque.
Back to Baku, drop-off to hotel
Overview & itinerary
The history of Shamakhi starts from 5th century BC, and is popular with its landscape and literature in Azerbaijan. In the 9th -16th centuries it was the capital of Shirvan Empire, and in the mid-18th century it used to be the center of Shamakhi Khanate. The first mosque of all Caucasus and Azerbaijan - the Juma Mosque is in Shamakhi. It is additionally called the City of Literature since it was the native land of many Azerbaijani poets. Present day Shamakhi is a recognized center of carpet weaving and winemaking.
Located in Upper Caucasus, Lahij was built in 5th century BC, and in 1980 was announced as Historical-Cultural Reserve of Azerbaijan. Tat - the dialect of Old Persian - remains to this day the primary language in the village. Lahij has preserved its culture and trade, and is considered as craft center of the Great Silk Road up to now.
Inclusions & exclusions
Inclusions
Pick-up from your hotel, and drop-off back to your hotel
Professional tour guide
Comfortable transportation
Exclusions
Please note & additional info
Know before You book:
Children under the age 6 are free of charge
Hotel Pickup to be arranged after booking. Please contact TES Tour Baku at least 24hrs before travel to provide your accommodation details and arrange pickup
Know before You go:
Recommended to take some additional cash for shopping in Lahij.
FAQ
Where does Shamakhi & Lahij tour start?
- The tour starts at 9 am from the Double Gates of Old City Baku (Gosha Gala Gapisi).
- You'll meet your guide at your Baku accommodation. We'll send You the pickup (meeting) time one day before the tour date through WhatsApp or email. Usually the pickup from your accommodation is 30 minutes before the departure.
Where does Shamakhi & Lahij tour end?
Once we arrive to Baku, the tour car will drop-off You to your Baku accommodation place. The ending point is the start point: Double Gates of Old City Baku.
I'm travelling alone, can I join the Shamakhi & Lahij tour?
Yes! Absolutely! Around 60% of our guests are solo travellers, so you are very welcome to join this, or any other of our tours!
What is the transportation unit for Shamakhi & Lahij tour?
If the group size is 12-16 persons, the car will be Mercedes Sprinter.

If the group size is 7-12 persons, the car will be Toyota Hiace minivans.

We use Mercedes Vito minivans if the group size is 6 or lesser people.

How much is the Entrance fees and Lunch in Shamakhi & Lahij tour?
- There isn't any entrance fee in this tour.
- Lunch is served in an a-la-carte forest restaurant. You can choose a menu starting from 18 AZN (approx. 11 USD)
Is there much walking in Shamakhi & Lahij tour?
- Not much walking is involved in this tour, as we drive right to the activity points. In waterfall area there will be moderate walking.
- Though, this tour is not wheelchair (baby stroller) accessible. We recommend to our guests to take a private tour if there is a person with wheelchair or baby stroller.
You have more questions?
Click to button below to whatsapp us now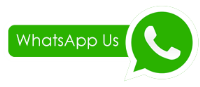 or write us an email through our Contact Us page.
Read the latest from our blog.