Əsas məqamlar
A full-day tour to Sheki and its architectural monuments
See the first mosque of the Caucasus: Juma Mosque in Shamakhi
Explore historical Albanian Church in Kish village
Taste specific local foods and sweets of Sheki region
Enjoy complimentary round-trip transportation from your hotel
Fəaliyyət cədvəli
GROUP tour, to be confirmed by TES Tour.
Start: 8 AM, Finish: 10 PM, Duration: 14 hours
Tour Program:
Pickup from hotel
Juma Mosque in Shamakhi: The oldest mosque of all Caucasus and Azerbaijan
Nohurgol Lake in Gabala
Visit to Sheki
Palace of Sheki Khans
Lunch
Visit to Karavansaray
Walking in Sheki city center, shopping.
Albanian Church in Kish village
Back to Baku, drop-off to hotel
Ümumi Məlumat və Marşrut
Sheki is located 675 m above sea level in the southern slopes of the Greater Caucasus about 370 km away from Baku. The region around the city is a real natural wonder with beautiful landscapes, mineral water springs, forests and rivers. The majestic Palace of Sheki Khans is considered as one of the most beautiful architectural monuments of medieval Azerbaijan.
Qiymətə Daxildir və ya Deyildir
Qiymətə Daxildir
Pick-up from your hotel, and drop-off back to your hotel
Professional tour guide
Comfortable transportation
Qiymətə Daxil Deyil
Əlavə məlumat
Know before You book:
Children under the age 6 are free of charge
Hotel Pickup to be arranged after booking
Usually, pickup is 30 minutes earlier than the tour start time.
The tour might be multilingual
Know before You go:
Recommended to take some additional cash for shopping in Sheki.
Please contact TES Tour Baku at least 24 hours before travel to provide your accommodation details and arrange pickup.
Sual-Cavab
Where does this tour start?
- The tour starts at 8 am from the Double Gates of Old City Baku (Gosha Gala Gapisi).
- You'll meet your guide at your Baku accommodation. We'll send You the pickup (meeting) time one day before the tour date through WhatsApp or email. Usually the pickup from your accommodation is 30 minutes before the departure.
Where does this tour end?
Once we arrive to Baku, the tour car will drop-off You to your Baku accommodation place. The ending point is the start point: Double Gates of Old City Baku.
I'm travelling alone, can I join this tour?
Yes! Absolutely! Around 60% of our guests are solo travellers, so you are very welcome to join this, or any other of our tours!
What is the transportation unit for this tour?
If the group size is 12-16 persons, the car will be Mercedes Sprinter.

If the group size is 7-12 persons, the car will be Toyota Hiace minivans.

We use Mercedes Vito minivans if the group size is 6 or lesser people.

How much is the Entrance fees and Lunch?
- In total the entrance fees will be 9 AZN (5.30 USD):
* Sheki Khans Palace: 5 AZN, Albanian Church: 4 AZN.
- Lunch is served in a local restaurant. The prizes are very cheap in Sheki. Approximate cost of a lunch menu for one person is 10 AZN (approx. 6 USD)
Is there much walking in this tour?
- Not much walking is involved in this tour, as we drive right to the activity points. In waterfall area there will be moderate walking.
- Though, this tour is not wheelchair (baby stroller) accessible. We recommend to our guests to take a private tour if there is a person with wheelchair or baby stroller.
You have more questions?
Click to button below to whatsapp us now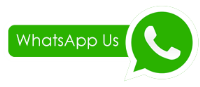 or write us an email through our Contact Us page.
Blogumuzdan ən sonuncuları oxuyun.
Jun 28, 2022
Six Scenic Day Trips from Baku
Whether you're living in Baku full time or just visiting on a short business or tourist trip, there's no shortage of things to do around t...
Ətraflı oxu
Jun 28, 2022
7 Secrets of the Absheron
Despite increasing development in recent decades, the 30 plus villages of the Absheron peninsula still harbour some of Azerbaijan's most compell...
Ətraflı oxu
Jun 28, 2022
White Winter Weekends
Azerbaijan has two 21st-century resorts. Both are named for (but not actually on) locally famous mountains. Shahdag Resort is on the lower slopes of H...
Ətraflı oxu