Əsas məqamlar
Ideal introduction to Baku
A short time duration: 3 hours tour
Learn about the history of each sight from your guide
Explore the centuries-old historic walled center Old City
Marvel at a city-wide panorama from Highland Park
Fəaliyyət cədvəli
GROUP tour. Every MON, WED, FRI.
Start: 11 AM , Finish: 2 PM, Duration: 3 hours
Tour Program:
Tour in Old City Baku (Icherisheher)
Shirvanshah Palace
Miniature Book Museum
Maiden Tower
Highland Park, Alley of Martyrs
Ümumi Məlumat və Marşrut
The ideal introduction to Baku, this action-packed guided city tour takes you to three of Azerbaijan's most fascinating locations. Explore the centuries-old historic walled center, marvel at a city-wide panorama from Highland Park, and get a peek at tiny manuscripts at the Miniature Books Museum.
Qiymətə Daxildir və ya Deyildir
Qiymətə Daxildir
Qiymətə Daxil Deyil
Admission ticket to Shirvanshah's Palace
Əlavə məlumat
Know before You book:
Walking tour
Children under the age 12 are free of charge
Hotel Pickup to be arranged after booking (additional charge for hotel pickup)
Please be ready and waiting in your hotel lobby 15 minutes prior to your scheduled pick up time.
The tour might be multilingual
Know before You go:
Please contact TES Tour Baku at least 24hrs before travel to provide your accommodation details and arrange pickup.
Please be ready and waiting in your hotel lobby 15 minutes prior to your scheduled pick up time.
Sual-Cavab
Where does Baku city tour start?
Where does Baku city tour end?
After visiting the last sight (Highland Park), the tour will finish. Our tour guide can assist You to go to your Baku accommodation or any point in Baku City.
Is pickup and drop-off included?
No, pickup & drop-off from your Baku accommodation is not included to the tour price. However, You can order Pickup & Drop-off as an additional service to the tour.
I'm travelling alone, can I join the Baku city tour?
Yes! Absolutely! Around 60% of our guests are solo travellers, so you are very welcome to join this, or any other of our tours!
What is the transportation unit for Baku city tour?
No transportation is used for this tour. It is a walking tour. Duration is approximately 3 hours.
What are the admission fees for Baku city tour?
There will be 15 AZN extra cost for admission fees.
- Shirvanshahs' Palace: 15 AZN
- Maiden Tower: We don't enter into Maiden Tower, so no entrance fee required.
Is there much walking in Baku city tour?
- It will be a walking tour inside and outside of Old City Baku (Icherisheher). Please consider about 3 hours walking for this tour.
- This tour is not wheelchair (baby stroller) accessible. We recommend to our guests to take a private tour if there is a person with wheelchair or baby stroller.
You have more questions?
Click to button below to whatsapp us now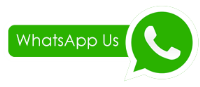 or write us an email through our Contact Us page.
Blogumuzdan ən sonuncuları oxuyun.
Jun 28, 2022
The Most Interesting Facts about Baku
On internet You can find many posts about the most interesting facts about Baku, but here we chose the ones that TES team thinks are the most...
Ətraflı oxu
Jun 28, 2022
Six Scenic Day Trips from Baku
Whether you're living in Baku full time or just visiting on a short business or tourist trip, there's no shortage of things to do around t...
Ətraflı oxu
Jun 28, 2022
7 Secrets of the Absheron
Despite increasing development in recent decades, the 30 plus villages of the Absheron peninsula still harbour some of Azerbaijan's most compell...
Ətraflı oxu